The Whispering Pines Seventh-day Adventist school is located on eleven beautiful acres just off Jericho Turnpike in Old Westbury, New York.
We offer a world-class education within a Christ-centered environment to children in grades pre-Kindergarten to eight.
Whispering Pines is part of an international network of Seventh-day Adventist schools – a system that includes elementary schools, high schools, colleges, and universities in countries around the globe.
We invite you to discover Whispering Pines SDA School today! To learn more about our program, explore our website or call , (516) 997-5177, to schedule a visit.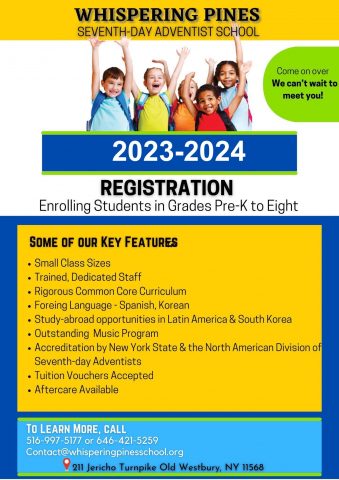 If you are interested in receiving more information about our school, click on Contact Us.